20 Mortgage Home Loan disasters to dodge shines the light on the hidden common traps that put the brakes on dream home plans.
🤑 Mortgage Home Financing Cost Contributors
Mortgage lenders are almost plentiful as real estate agents.
Finding a loan officer who will give you the nod is done easily. You won't have to search far. So why all the fuss about home mortgage?
They're all the same, right? Come on now, you don't really believe that do you?
Good, neither do the people who hired an agent to sell their home. Selling a property is serious business. You can be sure that your loan pre-qualification form will be heavily scrutinized when you make your offer (s).
Loans are just another thing that is sold in the marketplace. Some are good, others are not so much. Beware for some are just plain terrible and some are better done without. Let me explain.
If you can acquire a home loan that provides you with fair terms and competitive rates then you're halfway there. Getting to square one is not as simple as it sounds though. It isn't so easy to compare these options.
Loan costs are impacted by:
| Factor | How it impacts the quality of your loan |
| --- | --- |
| credit score | the higher your score the better the rate you can anticipate |
| debt ratio | the percentage of debt versus income |
| job history | can be stacked as long as in the same line of work. Expect gaps in employment/income will be scrutinized |
| bank records | typically you will be required to supply 2 months of consecutive banking history |
| down payment | the more you can invest in the down payment the lower the interest rates |
| number of years financed | the longer term loans have higher rates, but lower payments |
| Market Conditions | Local and national economic conditions will change rates on a daily basis |
Next up? We'll pull back the curtain and see what happens behind the scenes…
🙋‍♂️ Hey you! Got somethin for ya. Download our free homebuyers checklist.
[thrive_leads id='20441′]
🎁  BONUS: we'll include you in our insider's video series for homebuyers.
☑️ The Home Loan Process
Application Time
Your mortgage team does a lot to help you get ready to step up and start making offers with confidence. Done right, you will have a pre-qualification form filled out and signed by the loan officer (LO) who is overseeing your loan application.  He or she will help you complete the application. From that one document, the lender will know with high certainty if they will be able to finance your purchase. With this form completed, they will also form an opinion about what kind of rates and terms you should expect for the mortgage.
Documentation Please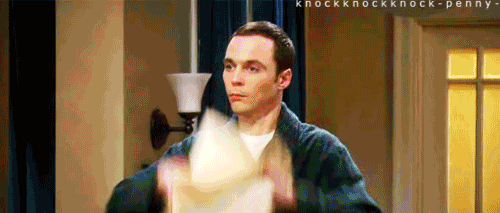 After the app is taken by the LO you will move into the documentation phase of the loan process.
More common than not, you will be working with someone who has the title of Loan Processor (LP). They will be working with you to gather all of the documents to support the application.
Some of the included items are
W2, or proof of income
tax returns if self-employed
bank account statements (2 months minimum)
copy of your driver's license, military id, or passport
Gift letters (for money gifted as down payment)
Divorce decree (should you be in that boat)
Bankruptcy documentation (if applicable)
Investment account records
* More items upon request
Up Next – Home Hunting Season
Now that you have everything to the lender you should have that prequalification form filled out.
Ideally, all the right boxes are checked and you're looking strong when that is submitted with your offer on that home you've been dreaming of. That's how it should go. Sounds like a plan, right?
Your home purchase should go smoothly as long as you are working with a seasoned professional lender who cares about you. That means that they are prepared. They have asked all the tough questions up front. If you have challenging issues such as poor credit, high credit debt, or bankruptcy there can be some uncertainty until the final loan approval from the underwriter is complete. That does not happen until you have a home under contract and the file is submitted for review.
Be Prepared for Anything & Everything
You're not buying a pair of shoes here. There's a lot at stake. For you. For the lender, for everyone involved, there's a risk. So be understanding if you are asked to produce documentation for financial clarification.
Sometimes the file requires a copy of a check that was deposited in your account a month ago. The lender wants to be sure that your profile represents you and not some propped up version of you designed to trick them.
So just be prepared. They will ask you for some obscure piece of paper at the most inconvenient time.
Just remember, it's all for a good cause. You and your home are important. Everyone wants to help you cross the finish line. Make sure your offer and your loan prequalification are tidy and ready for presentation.
Potential Disaster Ahead
Things happen. Life is unpredictable. Buying a home has all sorts of twists and turns. We need to mention the potential problems. Take heart, most are avoidable.
Duck these Mortgage Mega-Potholes
Not getting pre-qualified up front. I am beating the hell outta this drum and I'm sure you're sick of it. Just take my advice here. The last thing you want is to miss out on the perfect house. If you wait you could be scrambling on a Sunday evening to get your pre-qualification done so you make an offer. Don't do that to yourself. Get locked and loaded right from the get-go. You will be more confident and be able to demonstrate to sellers that you are not kicking tires. Need to talk to a lender? When it is time for my clients to get a mortgage I will introduce them to Taum.  Here's the link to Taum Hemmingsen's Marketline Mortgage website. I've known Taum for 12+ years. He's the best.
Buying big-ticket items on credit before you close on the home. This can mess up your purchasing power. Worst case scenario is  the items bought on credit will stop you from qualifying to close on that dream house.
Loss of income. It is a terrible time to quit a job while in the process of finalizing the loan. Keep that job.
Incomplete bank statements. The lender will very likely need at least 2 months of complete bank statements. Any missing pages can cause big problems.
Stopping payments on your current mortgage is not something you should do while you are trying to buy home. Continue with your payments until you close.
No money trail for gifted funds. If you are relying on down payment money from a relative it is important that this is documented. The lender will surely want to see deposits and checks cleared. They are very likely to want front and backs of those checks showing that they went through your account on specific dates.
Want More?
Spending your savings. I know this sounds so obvious. The point here is that the money you have saved for the purchase needs to be allocated for specific loan expensed by your lender. You will have fees to cover and you will need to have reserves ready to cover taxes, insurance, and loan fees. Hold onto your money.
Getting divorced. Changing marital status can take everything to a screeching halt faster than a speeding bullet. Make sure to have a copy of your Divorce decree handy if you are previously married.
Lack of w2's. If you had more than one job in the last 2-3 years you will need the w2's from each employer.
Expired or lost proper identification. Make sure to have up to date identification. You will need to get copies of that to the lender and title company.
Lack of Bankruptcy documentation. Having a bankruptcy in your past is not the end of everything. Not having documentation to show when your bankruptcy was complete will be important. The lender will want to see when specific debts were discharged.
No Proof of Additional Income. Those side jobs you are doing might be raking in the doe, but if it is not documented legit income then it cannot be included in the lenders tally. Keep pay stubs and have copies to submit to the lender when this comes up.
Lost Tax returns. The IRS will get copies to you if you have lost them, but it takes time. It pays to be organized. Keep a copy handy when it is time to apply for a mortgage.
Employer not verifying your work history. Talk to your employer and tell them to expect to be contacted by the lender.
Another Mortgage Mega-Potholes
Missing co-borrower info. If others are helping to qualify for the loan they will need to supply the same kind of documents that you will. be prepared.
Lack of rental property financials. If you receive rents and pay for repairs, management, and maintenance then you will need to have evidence of that.
Cloud on the title. Have the title company research the title asap. If there are blemishes on the title it could slow things down or stop the transfer of title completely.
Forgetting to arrange for homeowners insurance. Guess what? Your new lender is going to want this real estate asset insured. Get quotes and let the title company and lender know who will be insuring the property.
Place of Residence. Your lender will want a paper trail of your rental and/or home ownership history. Make sure that it is within reach.
Leins or judgments. Any debt tied to the property will need to be accounted for and dealt with. Sometimes people have small debts tied to their home. Sometimes there are larger debts. People finance pools, landscaping, and solar equipment all the time. There needs to be a plan in place to pay it off. Equity or cash out of pocket typically are the most common solutions.